Meet Kate
Dr. Kate Storey is an Associate Professor in the School of Public Health at the University of Alberta, CIHR/PHAC Applied Public Health Chair, and Distinguished Researcher, Stollery Children's Hospital Foundation. Kate is a Centre for Healthy Communities Scientist and Lead for 'Healthy Schools.' An established leader in creating healthy communities, she has been awarded over $11M (PI/Co-PI) in grants and contracts. She has implemented, evaluated, and scaled healthy living programs in communities with thousands of children and has established partnerships across sectors and levels to facilitate sustainability.
Dr. Storey built on her experience in community-based participatory research, school health, qualitative methods, and implementation science to develop a novel research program SIRCLE: Settings-based Intervention Research through Changes in Lifestyles & Environments. SIRCLE focuses on school- and community-based strategies to promote wellbeing, prevent chronic diseases, and reduce health inequities. Dr. Storey's work aims to create a culture of wellness for kids, their families, and their communities by making the 'healthy choice the easy choice' where we live, work, learn, and play. She works to create systems-level change through programs that foster resilience and empowerment. As an applied scientist, partnerships are vital and an essential component of Dr. Storey's work. As such, she collaborates with researchers, policymakers, and practitioners in both health and education.
Kate is a mom to two young children who share her passion for adventure and being active. She also has an enthusiastic love of food, travelling, and seeking out new experiences with family and friends.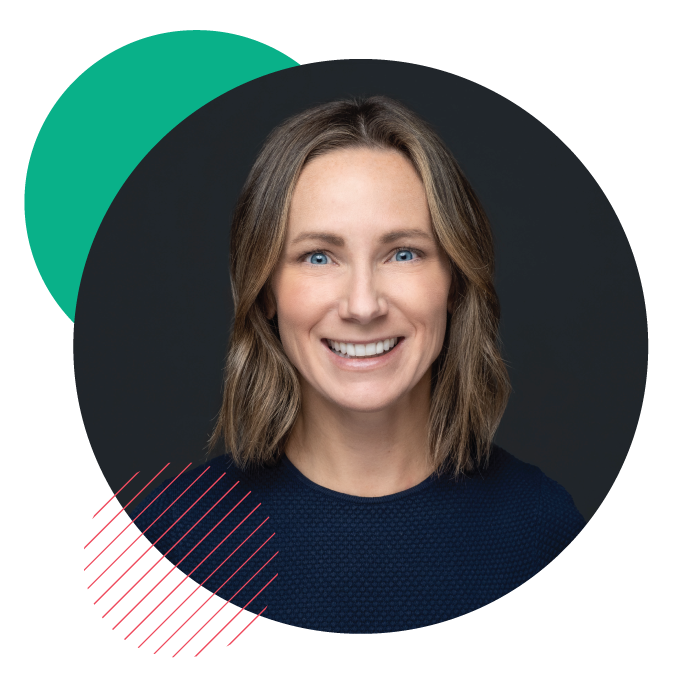 Contact Info
P 780.492.9609
E kate.storey@ualberta.ca
4-359 Edmonton Clinic Health Academy
11405 – 87 Avenue
Edmonton, AB T6G 1C9
Canada
Education
PDF, Health Promotion and Socio-behavioural Sciences, University of Alberta (2010)
RD, Alberta Health Services (former Calgary Health and Capital Health Regions) (2008)
PhD, Nutrition and Metabolism, University of Alberta (2007)
BSc (with Distinction), Nutrition Science (Biology/Psychology), Indiana University (2002)
Teaching
SPH 623 – Qualitative and Community-Based Approaches in Health Research
Theoretical understanding of qualitative and community-based research methods. The course explores key ontological and epistemological groundings, criteria for assessing and critiquing qualitative research, ethics, and various qualitative methods including phenomenology, grounded theory, and ethnography. Data generating strategies such as interviews, focus groups and participant observation are reviewed in addition to data analysis and knowledge translation.
Supervision
Currently accepting graduate students
Awards
2018-2023 Distinguished Researcher, Stollery Science Lab, Stollery Children's Hospital Foundation
2017-2020 CIHR/WCHRI New Investigator in Maternal, Reproductive, Child and Youth Health
2017 Dear Professor Award (acknowledges promotion of mental health amongst students), University of Alberta Compliments Student Group
2015 Advisor of the Year, School of Public Health, University of Alberta
2013 Small Class Instructor of the Year, School of Public Health, University of Alberta
2008 Postdoctoral Fellowship, Alberta Innovates – Health Solutions
2006 Health Research Studentship, Alberta Innovates – Health Solutions
2003 Doctoral Student Award in Nutrition Education and Communication, Danone Institute of Canada